Select your Plan. FREE Version Available!
FREE Version
$00
per month
Upto 5000 Interactions
Manual Override for Agents
Widget Customization
In-Built Stories
One Agent
Broadcast Messaging
Widget for Website
See All Features
Paid Version
$15
per month per user
Unlimited Interactions
Manual Override for Agents
Widget Customization
Unlimited Users
Multilingual
Multiple Agents
Broadcast Messaging
Analytics & Reporting
Widget for Website & Facebook
See All Features
Frequently Asked Questions
What is NLP?
NLP - Natural Language Processing, used in Artificial Intelligence to program chatbots to process and analyze amounts of natural language data. It focuses on the interactions between human language and computers.
What is Messaging or Interaction?
In a two-way communication with the Chatbot, the response/ request i.e. receiving a message is accounted as one interaction, regardless of the number of messages used in response.
What kinds of Payments are Accepted?
We accept payments through VISA, Mastercard and Paypal. Please contact us at info@racom.io for any other payment related queries.
What is Manual Override?
When your customer asks complex questions, which the Chatbot does not comprehend, then the Chatbot can notify the Support Agent or the Customer Care Executive to answer those questions for your customers. This in case of unanswered or complex questions.
Who is an Agent or a Customer Care Executive?
It is the customer care or support assistance that you have hired who can access the system and can chat manually with your customers.
What Kind of Support do you Offer?
You can contact us or also email us for personal assistance for using the Chatbot.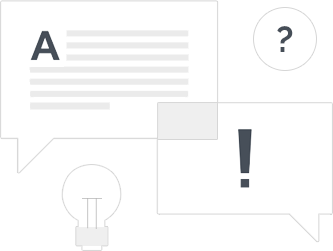 All Features of Ra - Chatbot for eCommerce Support
Features

Functions & Actions
Free Version
Paid Version
Shopping

See Categories List
Yes
Yes
View Products List
Yes
Yes
View Cart Items
Yes
Yes
View Wishlist Items
Yes
Yes
Support

Support Stories/ Situations
Up to 7
More than 10
Widget Customization
Yes
Yes
Interactive Dashboard
Yes
Yes
Number of Agents
1
Up to 5
Message Editing
No
Customization of Name
Number of Users
500 per month
2000 per month
Number of Requests
Unlimited
Unlimited
Chat

User Location Information
Yes
Yes
User Device & Page Information
Yes
Yes
Customer Conversation
5000 Messages per month
Unlimited
Multilingual
No
Yes
Download & Delete Conversations
Yes
Yes
Integration

Website Integration
Yes
Yes
Facebook Integration
No
Yes
Other

Behavior Analytics
No
Yes
Reports
No
Yes
Message Broadcast
Yes
Yes