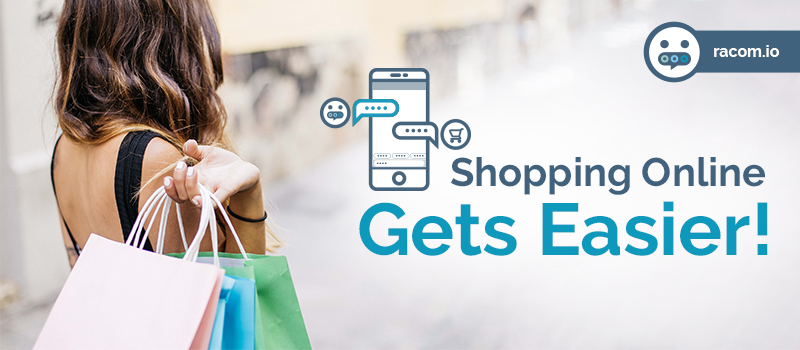 Problems Faced by eCommerce Businesses in Support Quality
Are you tired of handling your customer queries? Or are you spending too much time training your Customer Support Team?
Customer support is vital for any online business. With the increase in the number of shoppers online, it is a cumbersome experience for small eCommerce companies to manage so many customer queries. To handle this, most large sized eCommerce companies have a team of customer executives or a call center to handle such queries.
But what about those businesses that manage operations by THEMSELVES?
Ra – Chatbot for eCommerce Support can come to your RESCUE!
Many small and medium eCommerce businesses or startups run by entrepreneurs face the challenge of meeting the needs of customer support queries effectively. Moreover, it is a huge cost of having a team of customer executives that handle your support queries. Let's understand the problems encountered by small eCommerce businesses in detail.
Problems Faced by Small & Medium eCommerce Businesses
Huge Support Overheads
With Ra, your Support Overheads are reduced drastically. It can talk to multiple customers at the same time anywhere, anytime. Your focus can then stay in making the business successful. Talk to eCommerce Development Experts.
Hassle of Training & Poor Quality of Communication
Control in quality of communication is another big challenge. Training humans can be challenging and time taking process. Also, there are times, when employees are not motivated or erratic in behavior, it leads to bad performance in communication with your customers.
30 percent of Americans shop online at least weekly! (source: linkedIn)
Small businesses cannot afford a support team. Furthermore, when you have a team of support agents, the employment cost is huge. Also, the focus is shifted from the business to the management of the team. Small sized companies suffer from scarcity of resources, thus having a team is not ideal. And for this reason, it takes longer for a company to reach growth/ profit stage or event hit equilibrium.
With Ra, you do not have to worry about employee motivation; it has been well-trained to talk the language you speak. Also, the control in quality is higher and communication is always pleasant.
Get Statistics of Channel Usage & Communication with Chatbot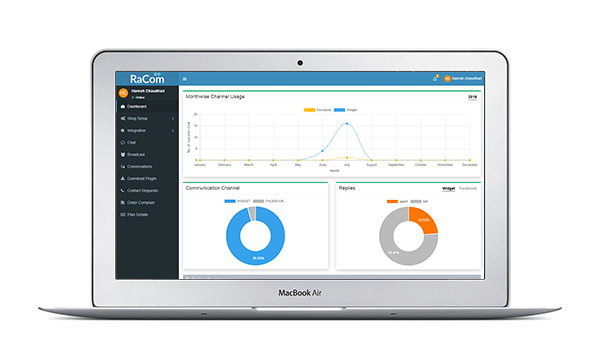 Low Customer Satisfaction due to ill-Timed Response
Having a 24 X 7 Customer Support is a huge expenditure for small and medium sized eCommerce businesses. For this reason, most of these eCommerce businesses do not have 24 X 7 support services. Thus, the customers do not get a response instantaneously. This leads to disappointment among customers.
22% of Americans want LIVE CHAT Assistance while Shopping (source: linkedIn)
With Ra, you can immediately respond to your customers and increase customer satisfaction. Higher quality of support services in eCommerce is primary for the success of the business. And Ra helps you in offering the best customer support and in building customer loyalty.
What are the Advantages of having Chatbot for Ecommerce Support?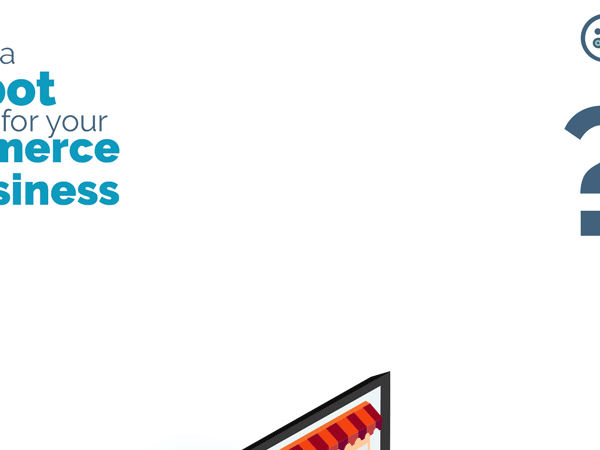 Don't Wait Up! Get a Chatbot Now!
Ra – Chatbot for eCommerce Support has been trained to efficiently handle customer queries with 100+ situations that often arise in eCommerce support. While other Chatbots require training in order to handle such queries, Ra is Ready – to -Serve.
eCommerce platforms require quick and prompt customer support services, and the LIVE Chat Widget doesn't always meet these needs effectively. Here, Ra is ready to respond anytime, anywhere without you having to undergo the hassles of training.