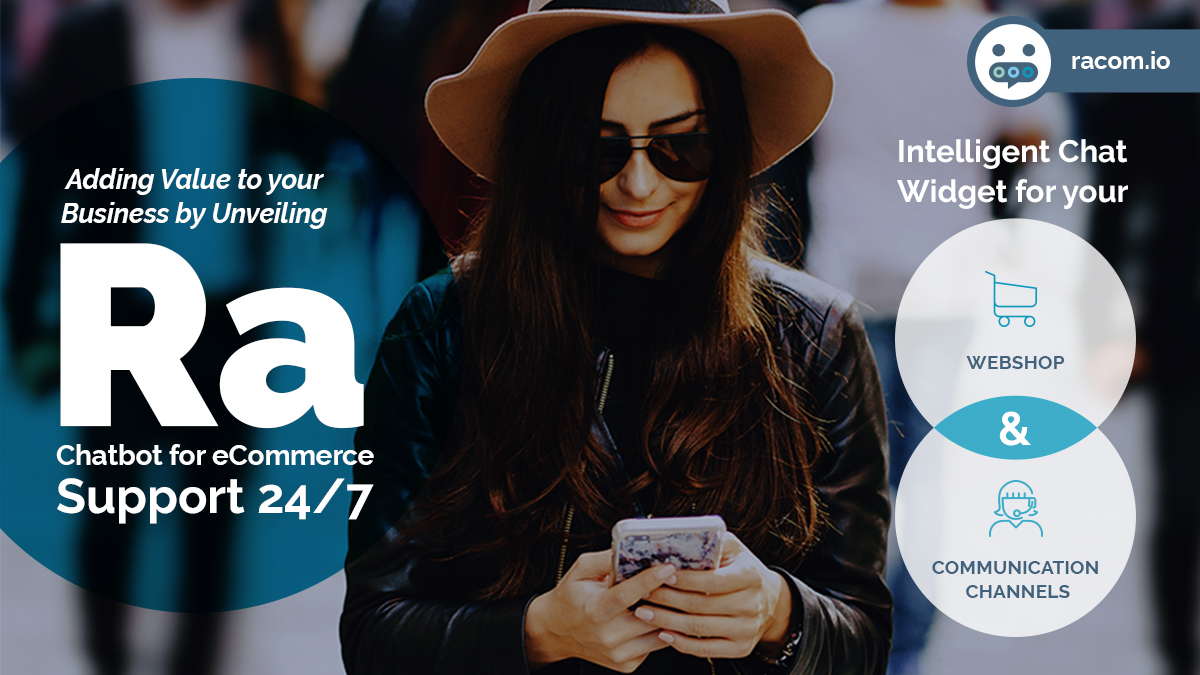 Introducing Ra – Chatbot for eCommerce Support & Shopping
RaCom, a Chatbot development company by Marici Technology Solutions, is introducing yet another State-of-the-Art Innovation for eCommerce platforms/ webshops, to take customer support to level next! We have built an Artificial Intelligence based Chatbot for enhancing your customer's experience.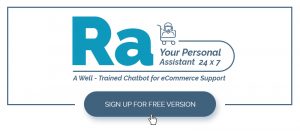 Prime Features
Manual Override – Backup for Customer Care Executives
Unlimited Messaging
Trained with over 100 + Situations – 'Ready-to-Serve'
Work with Multiple Communication Channels
The Making of Ra
Over the years, Marici, as Software Development Company has worked for more than 100 projects in eCommerce development, where it is well-renowned for its projects in leading frameworks like Magento, OpenCart, Prestashop or leading framework like Salesforce Commerce Cloud (Demandware).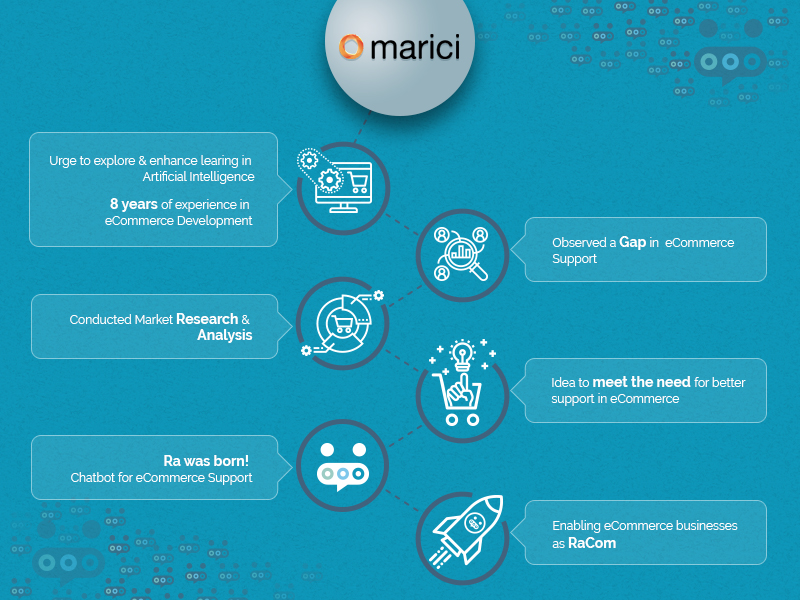 Considering its approach and enthusiasm for new age innovations, Marici Technology Solutions wanted to explore the possibilities in Artificial Intelligence Development and eCommerce.  While working for eCommerce, we were always striving to improve customer support areas. And after conducting thorough market research, we found the need for a 'Smarter Solution for eCommerce Support'.  We saw the gap in eCommerce shopping and support between customers and sellers.

What were the Gap & the Need?
Smart shoppers are very peculiar about quality and many customers are not sure of shopping online, who are unable to shop online due to many reasons. But these trends are also changing. We have listed some of the reasons below:
Problems Encountered by Customers on eCommerce


For this reason, eCommerce development companies and experts are constantly challenged to improve customer support and assistance. Furthermore, while implementing projects and consulting for eCommerce projects, Marici Technology Solutions observed a Gap in support assistance.
'Smarter & Prompt Customer Support Assistance'
After some market research, we also learnt about an important need in eCommerce market, which were the expenses of having a call centre or customer support executives.
'Reduced Support Overheads'
To meet the Need and to bridge this gap, we invested in building an Artificial Intelligence based Chatbot that would offer better support and reduce support overheads.

Customize Chatbot for Ecommerce
We understand that every eCommerce business has different needs and to fulfill those needs, we have built a solution that can be easily customized to suit your business needs. Ra is extremely scalable & adaptive. You can train the bot to speak your language for your customers. Train them with the sentences or language you need (see languages you can train). You cannot just train, but also brand the Chatbot as per your branding needs, for this we are offering a white-label version of Ra.

Tags In